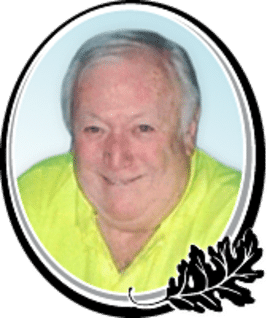 On January 24, 2016, the Windsor Transportation Club lost our longest-serving board member with the passing Mike McCourt. Mike served on the board of the club for 50 years.
We would like to memorialize Mike's hard work and dedication to the club through a scholarship that will live on in his name. This scholarship will be endowed to St. Clair College.
The Board of the Windsor Transportation Club would like to thank the following companies and individuals for their generous pledges to the Mike McCourt Scholarship. We are pleased to say that we raised $10,715 for the fund which would not have been possible without your help.

Steve Ondejko – Onfreight Logistics Marc Gouin – Dontrans Chris & Michael John – Wolverine Marianne Taylor – CS Logisitcs Dave Adams – XTRA Xpress Transportation Transit Trailer Joel Bezaire Susan McBride (Mike McCourt's sister)
Jeff Ives – Ives Insurance Ted & Bernie Gorski – Gorski Bulk James Fish – Great Lakes Seaway Shaun Howard – Expressway Debbie Dent Cheryl Hallman Borderconnect Laser Transport Janice Morrice – Morrice Transport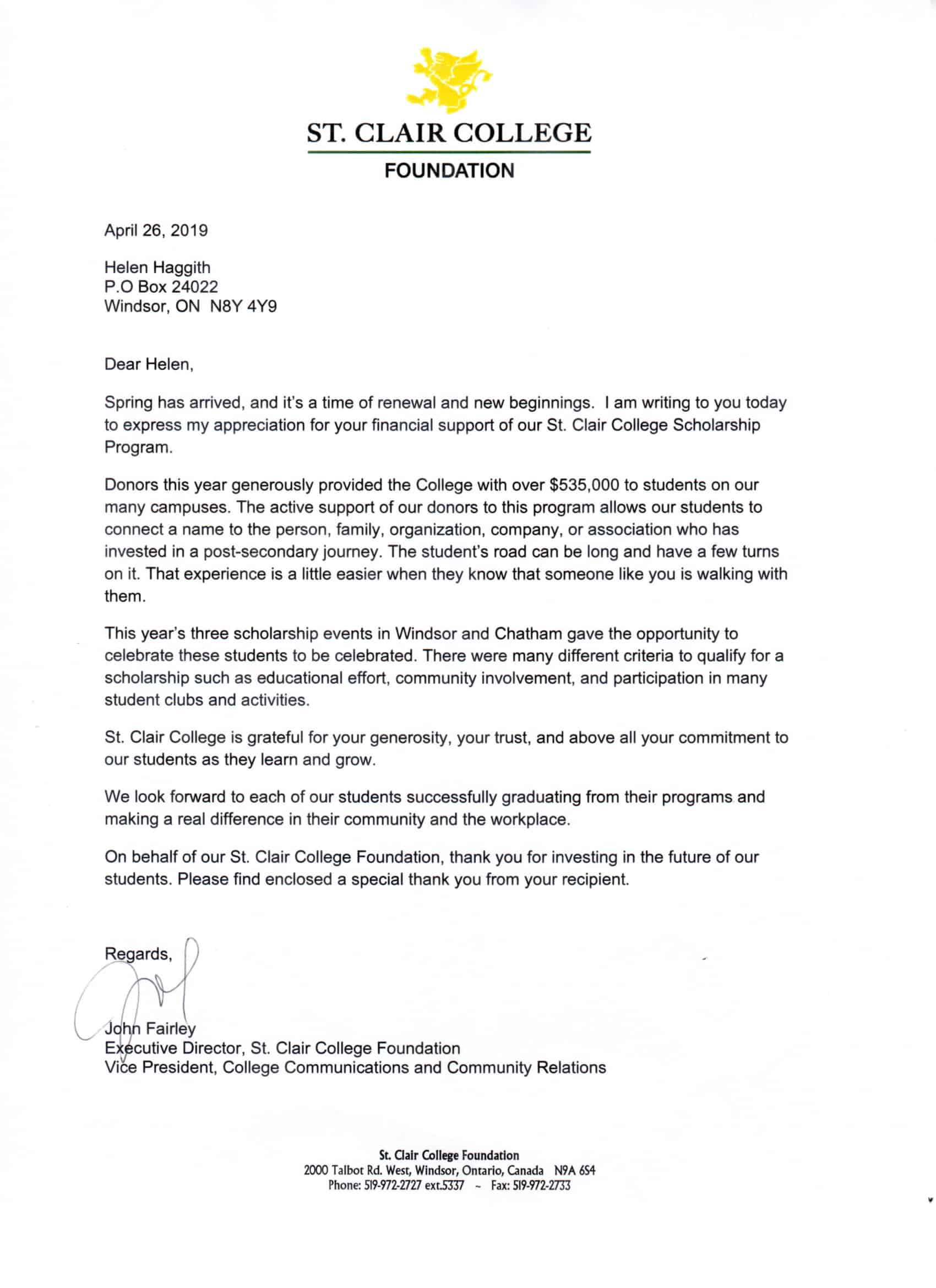 2018 / 2019 – Mackenzie Hope Baillargeon-Pegg
Scholarship Recipient Profile
On March 7, 2019, Mackenzie Hope Baillargeon-Pegg received the Mike McCourt Scholarship from St. Clair College.
Mackenzie is completing her studies under the Border Services Program at St. Clair College and hopes to be protecting Canada's frontier as a Border Services Officer. In fact, she has been accepted and is currently completing the final assessment process.
Mackenzie is originally from the Windsor-Essex Region and hopes to be posted in this area. Scholarship funding will help Mackenzie defray the costs of the Physical Abilities Requirement Evaluation test conducted by the Canada Border Services Agency.
The WTC wishes Mackenzie all the best in her future endeavours.
WTC is proud to help community members like Mackenzie complete their studies and become part of Canada's transportation sector.